It's been nearly 6 months since I've done a What I Ate Wednesday post! Saaay what?! Time really does fly by. I've been really excited to finally get back into the swing of things. WIAW posts are always some of my favourite posts to read, but I definitely have a love/hate relationship putting them together – especially now that it's pitch black outside after 5pm. I try my best with photography, but it's hard when you're battling lighting. I can't seem to get the lighting right and consistent across all my meals and it drives me nuts. Hint, hint – if you have any tips, share with a woman.
Enough with the rambling… let's get on with it!
For breakfast, I've been loving the Rude Health muesli in 'The Ultimate' flavour. It has a lot of healthy, hearty ingredients (23 ingredients to be exact), without any refined sugars. I like to eat it with unsweetened almond milk and whatever fruit I have on hand. This time around, I tossed blueberries and bananas on top. This keeps me full for hours and helps me avoid mindlessly snacking before lunch.
A few hours after breakfast, I made my way to Starbucks. Since I work from home, Starbucks is where I get in my daily dose of human interaction. I didn't snap a picture of it, but I enjoyed a triple grande soy latte. I typically don't drink soy, but I try to avoid dairy too. Since Starbucks doesn't have almond milk, I usually avoid lattes all together or switch between the two milks. When I got back home, I had some soup for lunch. The 10-spice vegetable soup with cashew cream from the Oh She Glow's cookbook to be exact. I looooove this soup. It's chock-full of chickpeas, carrots, spinach, red pepper, and tomatoes. It feels like you're enjoying an indulgent soup, but there's literally no unhealthy ingredients. I made a big batch of this and froze half. It's always nice to have frozen soups ready to go when you're in a pinch.
Similarly to the breakfast, my lunch kept me stuffed for hours. Before my evening workout, I had a quick snack in an attempt to boost my energy. I had a pear and one slice of sprouted flax toast with raw almond butter.
Post-workout, I had another Oh She Glow's chickpea recipe. Super predictable, I know. I can't help it with the Oh She Glow's book. I really do love all the recipes I've tried. So many of them have become go-tos for me in my weekly meal prep. This is the perfected chickpea salad sandwich recipe, which I eat with sprouted flax toast and raw kale. I like to eat it open-faced, especially after a workout, to increase my protein intake. My nighttime recap was super boring. Hot water with lemon. Usually I have another snack, but dinner filled me up real good.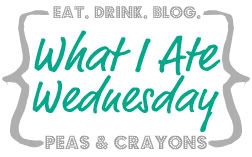 Is anyone else insanely obsessed with Oh She Glow's recipes?
Greetings! Hope you all had a lovely weekend. I spent my weekend decorating for Christmas (yay!). I tend to start festivities as early as possible. I would have decorated last weekend, but I was in San Francisco. Which brings me to the point of this post. Here's what I did, saw, and enjoyed in San Fran…
One of my favourite parts of San Fran is the proximity to wine country. I've been to Napa Valley before and it was incredible. Super romantic, perfect weather, and unbelievably relaxing. Oh ya, amazing wine too. I knew when Matt and I were planning our trip that it was crucial we take a day tour to wine country as he had never been before.
We did a small bus tour of around a dozen people to Napa and Sonoma. We stopped at a couple vineyards in Sonoma and enjoyed lunch in the town, which was adorable and quaint. After lunch, we stopped in one of the wine shops for another tasting and had a nice chat with one of the locals. The entire time we were there I was fantasizing about what it would be like to live there and work at one of the vineyards. It was interesting to hear a local's perspective about life there.
We ended the day in Napa with a tour and tasting at Chandon, one of the champagne houses. They walked us through their facilities and showed us the process of making sparkling wine, all while we were sampling their goods. It was the perfect way to end an amazing day. I don't even know how many glasses of wine and champagne we were deep, but we were having a great time (hence the duck face above). If you're planning a trip to San Fran, I urge you to take a day and go to wine country. Our tour was done through Great Pacific Tour Company and I would 100% recommend their tours to anyone.
The remainder of our trip was spent exploring the beautiful sights of the city. If you're looking to tone your buns and thighs, this is the city for you. The steep inclines you need to conquer to get from place to place are no joke. We saw the obvious places like the Painted Ladies (above), the Full House house, Golden Gate bridge, etc. But what I really love about walking around this city is the diversity between each neighbourhood. They all have their own look and feel. And no shortage of characters roaming the streets.
The other thing about this city that makes me fall in love every time I visit, is the views. You can be sitting in a park or be standing on a sidewalk and see the most breathtaking views of mountains, greenery, architecture, and the ocean. I know the city can be very foggy at times, but if you visit in October or November (from my experience) the weather tends to be warmer and clear. That being said, the climate can change quickly throughout the day and varies depending where you are in the city.
Another thing worth checking out is Alcatraz. It is such a unique opportunity to visit a part of history. You get the most eery feeling walking the halls of the prison, listening to the stories through the audio guide. If this is something you want to check out while in the city, make sure you buy the tickets ahead of time. It's a popular tour and can tend to be busy so I would suggest going on a week day if you can.
Ok now to the best part. San Francisco is a foodie city. There's so many options for great restaurants, coffee shops, and bakeries. Here's a rundown of where I ate and what I would suggest on the menu…
An In-N-Out burger also opened in the city, so we checked that out. In my opinion, it doesn't hold a candle to Shake Shack but it was still good.
And that's my recap! Have you been to San Francisco before? What's your favourite thing to do there?
I'm back! I have been starting and not finishing posts for months now. I never intentionally decided I was going to give up on my blog. Life was just throwin' me curveballs and I couldn't keep up. To sum it up, I got promoted and took on a new role which meant more travel and managing a…