Happy December! I'm here with another favourites post. November was a month of discovery for new skincare products, getting back to the basics with makeup, and embracing the cooler weather. Here's what I loved and used throughout the past month.
Since I work from home, it's rare that I spend longer than 5 minutes on my makeup, if any at all. When I'm trying to put a bit more effort in, I've been consistently gravitating towards the same handful of products. For my eyes, I've been using four neutral-toned, matte shadows from Mac. I blend Soft Brown lightly in the crease with a fluffy brush. I also apply a bit to my lower lash with a pencil brush for more definition. If I want it a bit deeper, I use Espresso. For my brows, I use Omega on an angled brush. It's the perfect shade for my brows and looks very natural. If I'm going out in the evening, I'll pair this with the Anatasia brow wiz. I highlight my brow bone with a bit of Brule. For eye liner, I'll either use a bit of Espresso for a more natural look or I'll use liquid liner. The best liquid liner that I've tried to date is the Kat Von D Tattoo Liner. The applicator is so fine that it really helps you get that fine line on the upper lash line or a precise wing if you're going for that look. It's very pigmented, the application is smooth, and it dries in seconds with no creasing.
For my face, I like to use a pump or two of the Dior Nude BB Cream. It's pretty pricy for a BB cream but it's worth it in my opinion. You can really customize the coverage to what you're looking for. If you want a more natural look, this evens out the skin tone and helps cover imperfections without looking caky. You can also build it up for a more full coverage look in the evening. This blends like a dream and lasts well throughout the day with a powder on top. For application, I've been using the Beauty Blender. If you don't own this gem of a sponge, go out and get one now. This is really a game changer for applying any liquid facial makeup. All you do is dampen it with some water and start dabbing the makeup on your face. This helps make your skin look more flawless, all while making your makeup less noticeable. I've tried countless brushes, makeup sponges, and applying with my fingers. The Beauty Blender is hands down the best applicator. You have to try it for yourself.
For skincare, my Clarisonic Mia has been my best friend. Yes, it's well loved and you can likely tell by the weird colour it's turning. It sits in my shower quite a bit (rust?). I use a nickel sized dollop of the First Aid Beauty cleanser and work it into my skin with the Clarisonic. I notice a huge difference in the texture of my skin whenever I use this consistently. Everything just appears more smooth and even. For moisturizer, I've been using the Ole Henriksen Sheer Transformation. This moisturizer is very lightweight on your skin. I've been using it primarily at night, but if you have dry skin I see this working during the day too. It sinks into the skin quickly and helps keep my skin hydrated in the cooler months. I've read reviews that this has broken people out, but I never experienced that. The only thing I don't love is the scent. It almost smells like glue. Yuck.
It's officially winter in Toronto. Living in a city where you walk outside a lot, it's crucial to be bundled up in this weather. I've been loving this hat from Madewell. It's super warm and not itchy at all. Another thing I wanted to mention in this category is my Fit Bit One. I know, it's not fashion. But it is something I wear everyday. Since I work from home and sit at a desk all day, I like to wear my Fit Bit to really gauge how active I'm being. This motivates me to get up and walk around so I can try to get my 10k steps for the day. On the weekdays, I don't always hit this goal but I'm working on it.
I'm a HUGE tea lover. If you've read my blog for awhile, that's likely no shocker. My go-to mug is this massive one from the Oh Joy for Target collection. This is limited edition so if you are looking for a giant mug like this one, I suggest going to Target very soon to pick it up. It's only 5 bucks! In terms of tea, I've been loving the Celestial Seasonings Gingerbread Spice tea. I also got this from Target and it's delicious. It you're into a spicy, chai-tasting teas, definitely check this one out.
Last but not least, I've been loving having my apartment decorated for Christmas (which is in 18 days by the way). There's something so cozy about all the lights and glitter. I just love it. I'm savouring every day I have my tree up because I know how sad I'll be to take it down.
What did you love for the month of November?
It's been nearly 6 months since I've done a What I Ate Wednesday post! Saaay what?! Time really does fly by. I've been really excited to finally get back into the swing of things. WIAW posts are always some of my favourite posts to read, but I definitely have a love/hate relationship putting them together – especially now that it's pitch black outside after 5pm. I try my best with photography, but it's hard when you're battling lighting. I can't seem to get the lighting right and consistent across all my meals and it drives me nuts. Hint, hint – if you have any tips, share with a woman.
Enough with the rambling… let's get on with it!
For breakfast, I've been loving the Rude Health muesli in 'The Ultimate' flavour. It has a lot of healthy, hearty ingredients (23 ingredients to be exact), without any refined sugars. I like to eat it with unsweetened almond milk and whatever fruit I have on hand. This time around, I tossed blueberries and bananas on top. This keeps me full for hours and helps me avoid mindlessly snacking before lunch.
A few hours after breakfast, I made my way to Starbucks. Since I work from home, Starbucks is where I get in my daily dose of human interaction. I didn't snap a picture of it, but I enjoyed a triple grande soy latte. I typically don't drink soy, but I try to avoid dairy too. Since Starbucks doesn't have almond milk, I usually avoid lattes all together or switch between the two milks. When I got back home, I had some soup for lunch. The 10-spice vegetable soup with cashew cream from the Oh She Glow's cookbook to be exact. I looooove this soup. It's chock-full of chickpeas, carrots, spinach, red pepper, and tomatoes. It feels like you're enjoying an indulgent soup, but there's literally no unhealthy ingredients. I made a big batch of this and froze half. It's always nice to have frozen soups ready to go when you're in a pinch.
Similarly to the breakfast, my lunch kept me stuffed for hours. Before my evening workout, I had a quick snack in an attempt to boost my energy. I had a pear and one slice of sprouted flax toast with raw almond butter.
Post-workout, I had another Oh She Glow's chickpea recipe. Super predictable, I know. I can't help it with the Oh She Glow's book. I really do love all the recipes I've tried. So many of them have become go-tos for me in my weekly meal prep. This is the perfected chickpea salad sandwich recipe, which I eat with sprouted flax toast and raw kale. I like to eat it open-faced, especially after a workout, to increase my protein intake. My nighttime recap was super boring. Hot water with lemon. Usually I have another snack, but dinner filled me up real good.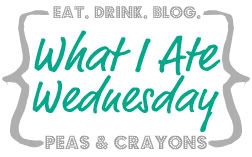 Is anyone else insanely obsessed with Oh She Glow's recipes?
Greetings! Hope you all had a lovely weekend. I spent my weekend decorating for Christmas (yay!). I tend to start festivities as early as possible. I would have decorated last weekend, but I was in San Francisco. Which brings me to the point of this post. Here's what I did, saw, and enjoyed in San…